Proper nutrition is vitally important for the development of children's minds and bodies. The only question that occupies your mind as a parent is whether your child is eating healthy or not. It would be really hard if you set out to select food that can fulfill your child's protein or vitamin needs.
So, if you are concerned with feeding your child the best nutrition, then consider introducing him/her to the following "Super-Foods". These have been tagged as Super-Foods because they are rich in nutrients that have extensive health benefits. You can make these foods a part of your child's diet to ensure that he/she gets the right nutrition:
Oats
Oats are high in protein and rich in fiber content. They keep your stomach full for longer and aid the body in getting rid of bad cholesterol.
Sweet Potatoes
Sweet potatoes are rich in vitamins B, C and E along with potassium, calcium and iron. They even contain complex carbohydrates and fiber, all of which aid in proper digestion.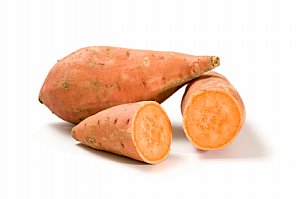 Yogurt
It is rich in calcium and protein, which helps in building strong bones and teeth.
Green Vegetables & Cruciferous Vegetables
All the green vegetables are rich sources of folic acid and zinc along with other vitamin types. They help in boosting immunity in kids. Cruciferous Vegetables include cauliflower, cabbage, broccoli, red cabbage. They are high in vitamin C and soluble fiber and contain multiple nutrients.
Whole Grains
Don't limit your child's diet to regular flours like that of wheat or jowar. Let your child get the benefits of multi-grains too as they are packed with fiber and protein.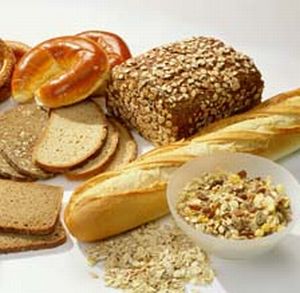 Berries
Blueberries, strawberries, mulberries and all the different types of berries are rich sources of fiber and various other nutrients.
Eggs
Eggs are the storehouse of various vitamins, minerals and essential nutrients. Egg whites are filled with protein and the yolk has healthy fats. They are also high in vitamin B12 and folate.
Nuts & Almonds
Nuts like pistachios, cashew nuts, walnuts, raisins, dates, etc. are rich sources of protein, fats and many vital nutrients needed for a sound development of your child. Almonds are high in vitamin E and magnesium and are also rich in healthy fats and antioxidants.
Milk
Protein and calcium in dairy products provide fuel for the brain and body. Protein helps in building brain tissue and the calcium keeps your child's bones and teeth strong.
Fresh Fruits
Fruits are high in the fiber content and also provide the essential vitamins and minerals to your child.
Comments
comments